View all jobs at Equinix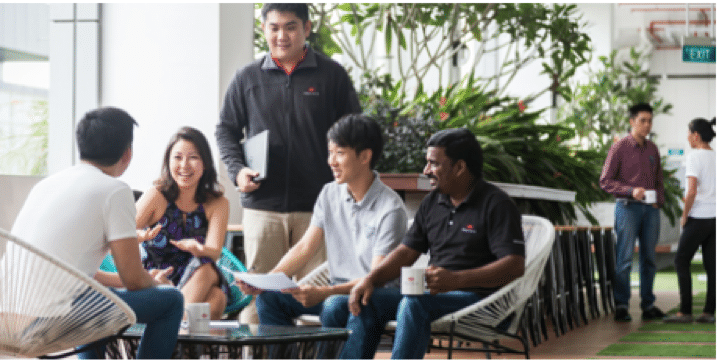 Equinix is an American multinational company founded in 1998, specialising in internet connectivity and related services to protect, connect and power the digital world. Equinix connects the world's leading businesses to their customers, employees and partners in the most interconnected data centers globally. Today, Equinix's customers are dispersed over more geographic locations, processing more data, using more devices and have ever increasing expectations. To successfully meet this ever-growing demand, businesses need to build their digital infrastructure where it can scale to match these new opportunities. Platform Equinix enables businesses to connect physically and virtually around the world through our 200+ data centres in over 50 metros worldwide so they can reach everywhere, interconnect everyone and integrate everything.
At Equinix we believe that our culture and values are at the heart of our success and it's our authentic, humble, and dedicated people who create the Magic of Equinix. Our employees are people who share a passion for winning and will put our customers at the centre of everything they do. We are known for our high-reaching culture, as defined by our core values. We want to "wow" not only our customers, but our employees, and will support employee career mobility, encouraging employees to learn new skills and seek advancement opportunities so they can grow their career with us.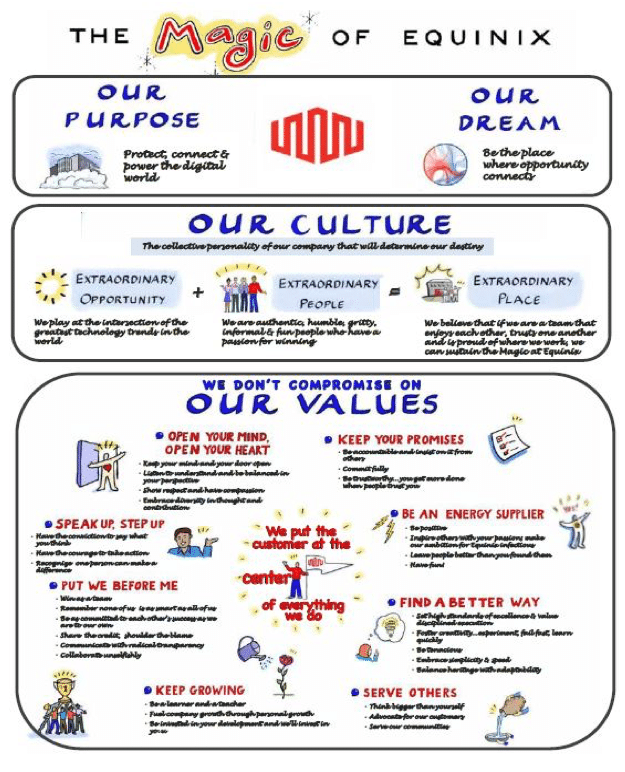 Embracing Diversity
Our approach to Diversity, Inclusion and Belonging is about opportunity – tapping into a wide range of diverse perspectives, backgrounds, knowledge bases, interests, passions and cultural identities at Equinix to deliver exceptional service to our customers, and capitalize on our greatest business opportunities today and in the future.
Our vision is to be a historically significant company with a diverse employee base that matches the global community that we serve, where all employees feel they are safe, they belong, and they matter. Our priorities are:
1. Educating employees how to be inclusive day to day
2. Driving pipeline development to develop our diverse leadership bench deeper in the pipeline
3. Defining targets to enhance accountability through business specific dashboards and objectives
4. Reinforcing key behaviours which includes developing inclusive leaders
Through our diversity, belonging and inclusion programmes, we are examining and improving how we hire, support and empower all people and the communities they identify with including but not limited to: race and ethnicity, religion, ability and LGBTQ identities and expressions. We are identifying tangible ways to ensure every employee can say 'I'm safe, I belong, I matter.'
We continue to grow our diverse pipeline through our Talent Acquisition Diversity and Belonging strategy including targeting: Veterans; University relations; Traditional diversity and women-based organizations/job boards.
We also have a 7 Step hiring process at Equinix and within the 7 steps we ensure we create best practice processes for using diverse slates and interview panels. We train our managers on these 7 steps through behavioural interviewing workshops with tips and strategies that encourage a bias-free interview process. In this training we also educate on and embed unconscious bias.
Furthermore, we use analytics and metrics to drive recommendations on parity and inclusion – scorecards and exit interview data.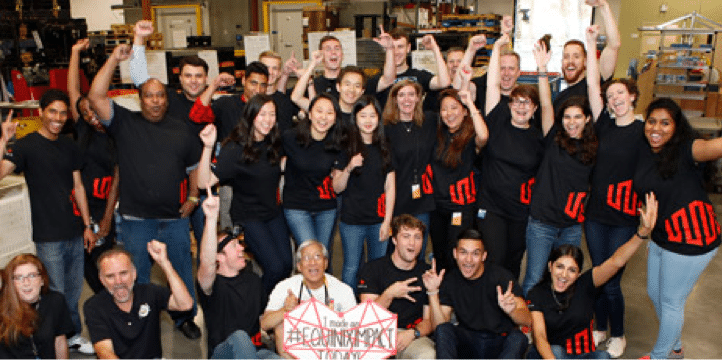 Benefits
| Flexible Working | Paid Maternity | Maternity Benefits |
| --- | --- | --- |
| Yes. | Yes. | Yes |
| Childcare Benefits | Healthcare | Mentoring |
| Yes | Yes. | Yes. |
Benefits
Our great benefits package includes annual bonus, commission, employee stock purchase plan, PMI, gym flex, up to 29 days of holiday and more.
| Annual Leave | Gender Pay Gap published | Inclusion & Diversity Strategy |
| --- | --- | --- |
| 25 Days | Yes. | Yes. |

Case Study
Pascale Limon (Employee at Equinix) – 'Coming from a country like Suriname with many different cultures and religions, all my life I've been exposed to women working hard to help provide for their family as well as those who seek men to take care of them. My parents always taught me that earning a degree would open up doors and if you work hard you can achieve it. I was brought up to be humble in my behaviour and bold in my thinking. As a female employee, ironically, working in the technology business for the past 6 years has allowed me to become even more the woman and person that I want to be. It wasn't always easy though, as once I had a male manager in a previous company, who belittled people and direct upper management wasn't helping. This proved to be the hardest period in my career. This experience has matured me and now that I'm working for Equinix I've come to experience that personal leadership and putting yourself in situations where you are seen and recognized contributes to your success. I joined the Equinix Womens Leaders Network and I was overjoyed to find that, as a company, we purposely pursue creating awareness on having equal opportunities for both female and male employees while still celebrating the differences between the genders. As an Ambassador, I feel privileged to host events that are fun and spot on when it comes to educating ourselves as females of our own traits and strengths and how we can apply and enhance them in order to be successful both at work and in our private lives. I'm also happy to know that our platform not only empowers women but also bridges the gap between genders by opening up some of its events to all. Little did I know that guys have an interest in mindfulness too. If you were to ask me 'Pascale, what would you like to be in a few years?', I would answer 'A better version of me'.