We recently interviewed Jayven Sandy, Application Rationalisation Project Manager at M&G plc on her thoughts and experience on Diversity in Tech.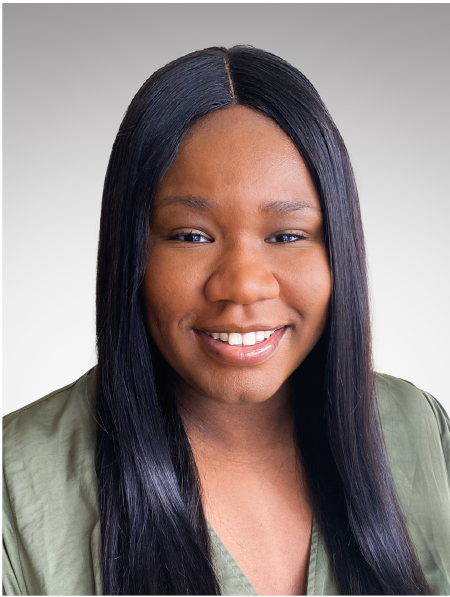 1. What does your job role involve?
My job involves finding different opportunities within the company to rationalise our infrastructure which will have a cost saving impact. Specifically, as a project manager, I'm in charge of planning, coordinating, and delivering the change. There's also elements of budgeting, stakeholder management and vendor engagement.
2. What made you choose a career in technology?
If I'm completely honest, I liked IT and spreadsheets at secondary school (year 8 specifically) and I decided then, that technology was where I wanted to work. I continued to pursue IT throughout my studies which helped confirm that this is the sector I wanted to work in. But the question was which type of job did I want in technology?
3. Did you study an IT or technology related subject at A-Level or University?
I enjoyed studying IT as one of my subjects at GCSE, A-Levels and my degree was Business and Information Technology with Year in Industry (Hons).
4. Did you get any work experience in IT or technology before this role?
Within my year in industry at university, I worked in the website department at The Walt Disney Company HQ (EMEA). This included uploading videos and games to the website for different countries, which also meant I was able to test and fix any bugs in these games as well. This was my first experience using systems like JIRA, Confluence for task and document management, and Kaltura for video/game management. I was also able to lead stand-ups for the games team and present to the department, which was a wonderful experience to have so early on. I could honestly talk about this year for ages – it was an amazing experience.
In my final year of university, I worked as an IT Consultant and helped small and medium enterprises (SME's) implement technical solutions. The main activities I focused on were technical mentoring, social media management and creating starter websites.
My first work experience was at HSBC, Canary Wharf in the website department. I was proud to be able to make a positive impact during that week by showing an employee how to use data validation which made their BAU (business as usual) job a lot easier.
5. Do you think there is a lack of diversity in the IT and tech sector?
I do think there is a lack of diversity in the technology sector, especially in senior roles. However, before we get to the senior level, we need to empower more ethnic minorities (and women) to strive for careers at senior levels so they can be role models for future generations.
6. What do you think the main issue is with the lack of diversity?
The lack of role models – it's important to be able to see your future self in someone else; it gives people the belief that they can have a successful career in technology as well – "if they can do it, so can I!"
7. Do you feel there are any barriers getting into technology?
There's definitely a lack of knowledge about different elements of getting into technology. For example, the different roles within the sector – there's a common misconception that you must be very technical to be able to work effectively in IT which not always the case (it all depends on what role you have). There's also a lack of awareness of the companies that you can work in when you want a career in technology, which is all of them! I never thought in my wildest dreams I could work for Disney (as I have loved it since I was a child and it always seemed like a distant dream).
The biggest barrier is actually the selection process for graduates and apprentices. You lose a lot of good talent when you make the verbal reasoning and numerical tests mandatory for the selection process. Not everybody had access to the same level of education and therefore some may find it harder than others to pass but are just as qualified for the job as the people who do pass.