We recently interviewed Scott Kerr, Security Engagement & Planning Lead + M&G Pride Network Co-Chair at M&G plc on his thoughts and experience on Diversity in Tech.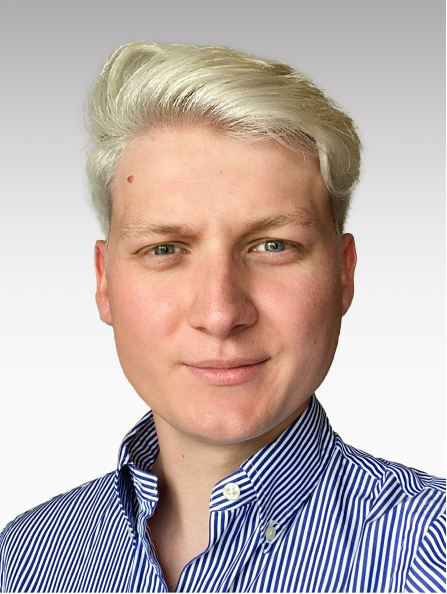 1. What does your job role involve?
My current role sits within the Chief Information Security Officer's Office, covering two main areas – Business Engagement (acting as a front door for the Security department, working with the business to support consumption of security services and overseeing the services to ensure they are operating in an effective, efficient and resilient manner) and Business Operations (overseeing and reporting on the department's management of business operations to ensure effective commercial, financial, resource and risk management).
With both lenses my focus is to make the department as efficient as possible whilst providing effective services to keep our business and customers secure. Alongside my role within security, I'm also the co-chair of M&G's Pride network, managing the network's strategy and engaging with senior stakeholders on LGBT+ related issues. My main aim is to foster an environment which is inclusive and supportive of the LGBT+ community.
2. What made you choose a career in technology?
In all honesty it wasn't the career path I set out on. Initially when I joined the organisation I specialised in risk management with an operational lens, but after a year I started to explore my options considering various roles before pivoting my career to cyber security and technology risk. The main reason for choosing technology, specifically cyber security, was the exciting prospect of working in a fast-paced environment focused on innovation and delivery whilst having to carefully manage a turbulent and evolving risk environment.
3. Did you study an IT or technology related subject at A-Level or University?
My studies were focused more on philosophical subjects such as politics, business management and leadership, although I did study computer science briefly at high-school before dropping the subject…I realised early on coding wasn't for me.
4. Did you get any work experience in IT or technology before this role?
I joined M&G via the apprenticeship scheme straight out of high school with no prior experience in business management or technology.
5. Do you think there is a lack of diversity in the IT and tech sector?
Yes, that being said, there's been great progress over the last few years but I still believe there's more to do to increase diversity, in all forms and at all levels. For example, women make up 19% of the tech workforce which is 30% lower compared to other sectors and only 15% of the tech workforce are from BAME (Black Asian and Minority Ethnic) backgrounds. Additionally, if I put on the LGBT+ lens, it's incredibly difficult to measure representation in technology or the wider industry as a Stonewall study reported more than a third of LGBT+ staff in UK have hidden their sexual orientation or gender identity in fear of discrimination.
6. What do you think the main issue is with the lack of diversity?
I would say perceptions is a key driver for the lack of diversity in the tech industry. Perception or misperception can come in many forms; what skillset is required to work in tech – it's easy to presume most roles require applicants to be highly technical. When I joined technology, I was astounded by the variety of roles and the skillsets required to run a successful technology department and who works in technology – the stereotype of all IT personnel being straight white males, although there may be some truth in this historically, this perception continues to drive potential talent to pursue careers in different, perceived to be more diverse, sectors.
7. Do you feel there are any barriers getting into technology?
I do think there are still barriers to getting into technology such as unconscious bias, lack of entry level opportunities and lack of role models, what provides me with hope is many organisations, including M&G, have recognised these barriers, and built initiatives to break them down.