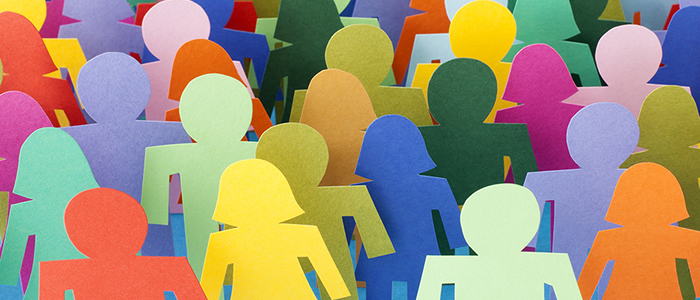 The technology sector in the UK is showing a lack of diversity amongst senior leadership according to an Inclusive Boards report. The sector lags far behind the FTSE 100 and the wider economy on factors including gender, race and representation. According to the report, only 8.5% of senior leaders in technology are from a minority background and women make up just 12% of board members compared to the 30% of female representation achieved by FTSE 100 businesses.
The information was gathered from 500 of Britain's largest tech firms and is particularly worrying considering how important the tech sector is. The industry contributed close to £200bn to the economy last year and is growing almost 3 times faster than the whole economy. Almost every other sector is becoming increasingly reliant on technology so therefore it is dangerous to see that particular groups are not fully participating in the sector.
Although it is seen that the technology sector is struggling with diversity due to the lack of talent, it is evident that hiring processes are discussed and changed through members at board and senior levels. However, due to such a lack of BAME representation at senior levels, it may be harder for tech firms to see and change any issues. At board level, variety is a key point so there is no real reason as to why the technology sector should be worse than other sectors.
According to the Inclusive Boards report, almost three quarters of boards and 71% of senior executive teams have no BAME members in top tech firms in the UK. Due to the highlighted results, a list of senior BAME leaders in tech has been created. The criteria used to decide the list included their holding senior role, having an influence within the organisation, across a community and driving progress in the tech sector outside of their role.
Below is a list of some of the nominees picked within the 100 Senior BAME leaders in tech. Each nominee has been carefully picked as it is making a change to diversity within their organisations and outside their roles.
Abadesi Osunsade – Female – Founder, speaker and mentor of Hustle Crew
Adrian Joseph – Male – Head of AI for financial services UK and EMEIA, EY
Amali de Alwis – Female – Chief Executive of Code First: Girls
Baz Khuti – Male – Found and Chief Executive of QiO Technologies
Gautam Samanta – Male – Head of Europe and Global of BFS, NIIT Technologies
Jacqueline de Rojas – Female – President of TechUK and Digital Leaders
Madhavi Reddy – Female – Head of digital business solutions at Fujitsu UK and Ireland
Paul Asare-Archer – Male – Director of Compliance at O2
Saritha Arunkumar – Female – Senior security architect and master inventor at IBM UK
Trevor Johnson – Director of global agency development at Facebook
What can employers do to increase senior BAME leaders in tech?
To increase diversity in senior leaders' positions in tech, employers can do a variety of things. Actions that employers should implement that have a positive impact on increasing senior BAME leaders in tech starts by setting targets. Other approaches that employers can take to increase diversity in senior positions are:
Appointing board members who are responsible for diversity in leadership pipeline talent
Monitoring appraisal data
Maximising potential senior BAME leaders through mentoring, sponsorship and career coaching
Equality proofing leadership core competencies
Tracking BAME data from practices which are implemented into the organisation
Widening recruitment criteria and talent pool