View our current opportunities here.
Our Vision
By 2030, the Police Digital Service will deliver the capabilities to create a more digitally enhanced police service whose workforce can more fully exploit data and technology to inform improved decision-making, strengthen operational effectiveness, drive value for money and most importantly better safeguard and protect the public.
PDS is the delivery vehicle for the National Policing Digital Strategy. Our aim is to harness the power of digital, data and technology to help police forces to fully exploit data capabilities, make better informed decisions, strengthen operational responses and drive crucial financial economies. We are a not-for-profit membership organisation, a company limited by guarantee. We are owned by policing and the Home Office through our members who include: All police forces in England and Wales British Transport Police Authority (BTP) College of Policing (CoP) The National Crime Agency (NCA) Mayors Office for Policing and Crime (MOPAC) Police Service of Northern Ireland (PSNI).
DE & I
We want everyone at PDS to feel accepted and supported to reach their full potential. We recognise that we are all individuals, and want an environment where all differences of thought and outlook are respected, expected, valued, and celebrated. We know that creating an environment of respect and inclusion leads to better decision-making, greater innovation, engagement at work and ultimately will support us in achieving our vision; to enable and deliver digital services for world class policing. As part of our commitment to diversity, equity and inclusion (DE&I) we have formed two internal groups; the DE&I network, and the Accessibility Working Group. We are also a Disability Confident Committed employer and a member of the Employer's Initiative for Domestic Abuse and the Tech Talent Charter.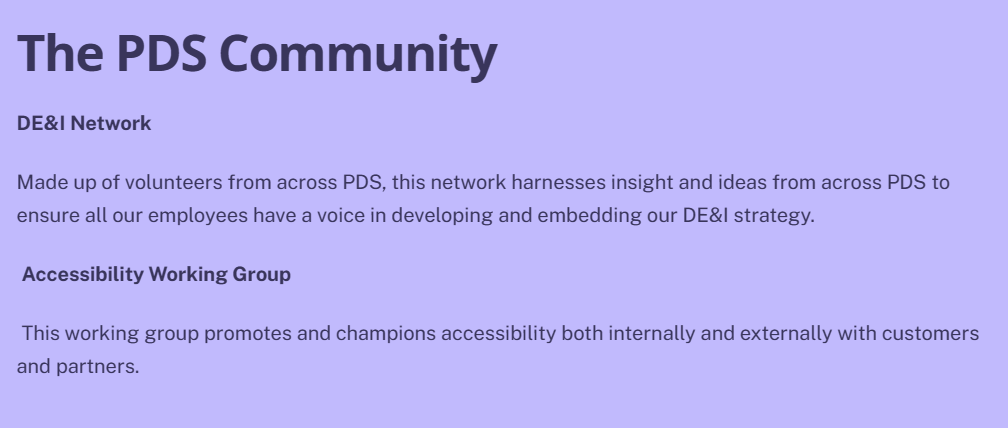 Benefits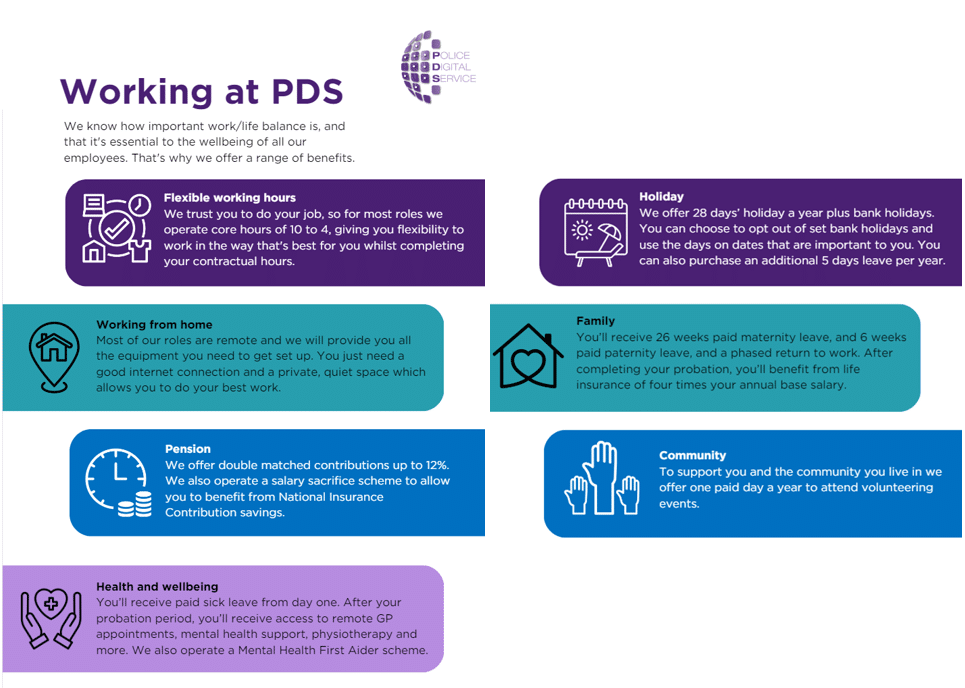 About Us
To protect people from harm in our rapidly changing world, police services must not only keep up with technology and business changes but develop capabilities and ways of working that will enable them to adapt to and deal with the complexity of modern criminality.
The Police Digital Service enhances digital services and capabilities, so that we can support policing to keep the public safe.
Ours is a team of experts in commercial services, technical assurance, data, digital transformation and innovation, with unique experience in policing and national programme delivery. Together with our public and private sector colleagues, we are driving several 'in-flight' national programmes.
The PDS is the delivery vehicle for the National Policing Digital Strategy, which we co-authored with the National Police Technology Council and launched at our Police Digital Summit in 2020.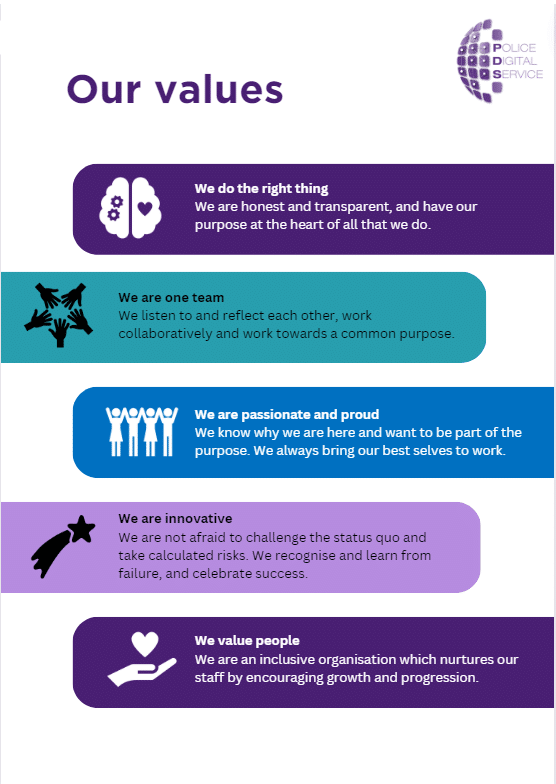 Case study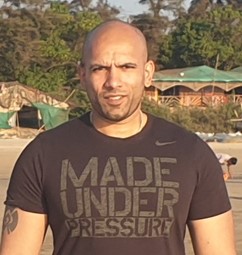 Dipesh Parmar,
Product Manager
Awards and Achievements

Social Media