Better Together – Find out more about our current vacancies here.
Discover amazing careers.
We're the customer engagement experts. We work with over 85 of the Fortune 100 companies, powering nearly 10 billion interactions per year, have created over 600 new patents and publications, and have won multiple highly coveted industry awards.
Our people are key to this and we're passionate about boosting employee engagement and ensuring Verint is a welcoming, vibrant, and diverse place to work, grow, and achieve.
To do this we are committed to fostering an environment that attracts and retains the best talent and values diversity of life experiences and perspectives. We celebrate and welcome all cultures and backgrounds and we believe that only by coming together and flourishing in a supportive and collaborative environment can we achieve continuous innovation and value for all.
But what does this mean in practice?
For us, this is an opportunity to celebrate who we are, and continuously advance everything that we do.
It means we have a dedicated team of Verinteers, our Advance Panel, who organise events and awareness drives, to amplify and celebrate important days and differences. We're proud of our packed ED&I calendar, which marks not only the big events like International Women's Day, Black History Month, and Pride Month, but a truly diverse range of awareness days and faith-related holidays.
If you're looking for a place where you can be your true self and make a serious impact, Verint is the place to do it!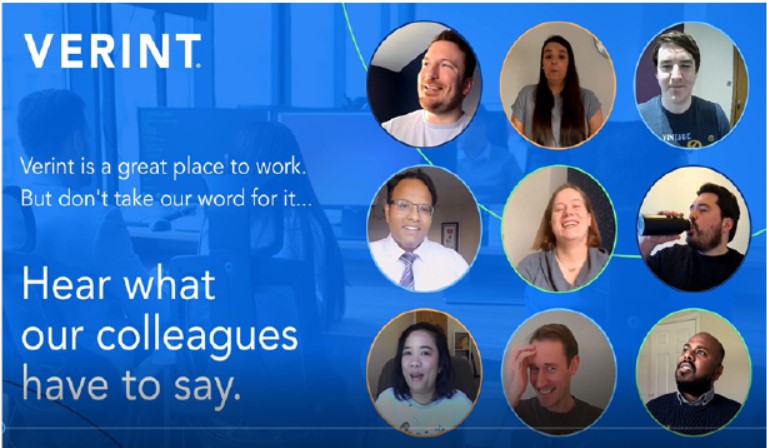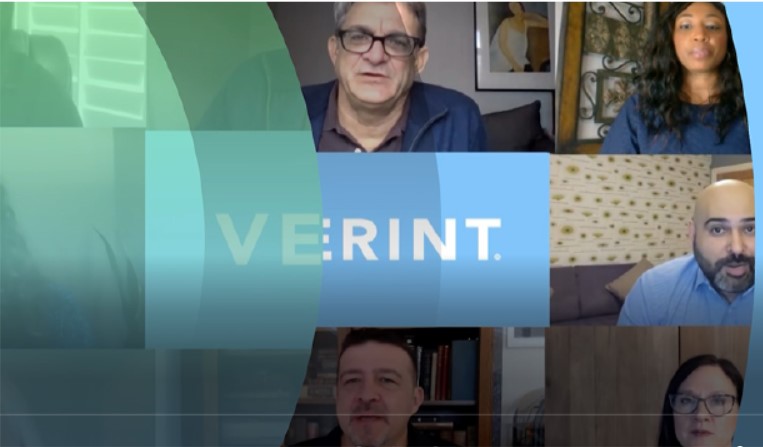 Our Values
Integrity – The integrity to do what's right and to take responsibility for our actions
Transparency – The transparency that fuels mutual trust and productive, collaborative working relationships
Humility – The humility to view our successes as milestones in our journey, and our mistakes as opportunities for improvement
Innovation – The innovation to create remarkable solutions for real-world challenges
Passion – A passion for making our customers and partners as successful as we ourselves would like to be
Our values are at the heart of our culture and guide our people and practices.
Everyone is different. And valued.
We believe that attracting the best talent means valuing the diversity of life experiences and perspectives. We embrace differences and work hard to cultivate an innovative, inclusive organisation.
We're committed to attracting and retaining a talented, diverse, and engaged team. That's why we provide a collaborative, collegial atmosphere that openly celebrates differences and offers personal and professional growth opportunities. From in-house mentoring to classes at the Verint Learning Center and beyond, you can take your career where you want it to go.
We believe in providing a supportive environment and equal opportunity in all aspects of employment, including agreed compensation, equal terms of employment, professional opportunities, and benefits.
Learn more about Diversity and Inclusion
Let's talk benefits
Verint offers competitive pay, bonuses, and in some cases, equity programs, profit sharing, and special awards to eligible employees. We also offer comprehensive benefits to help our employees across the globe stay healthy, care for their families, plan for the future, and live a balanced, supported life. Medical and other insurance programs vary by region. Here are some of the additional benefits we offer: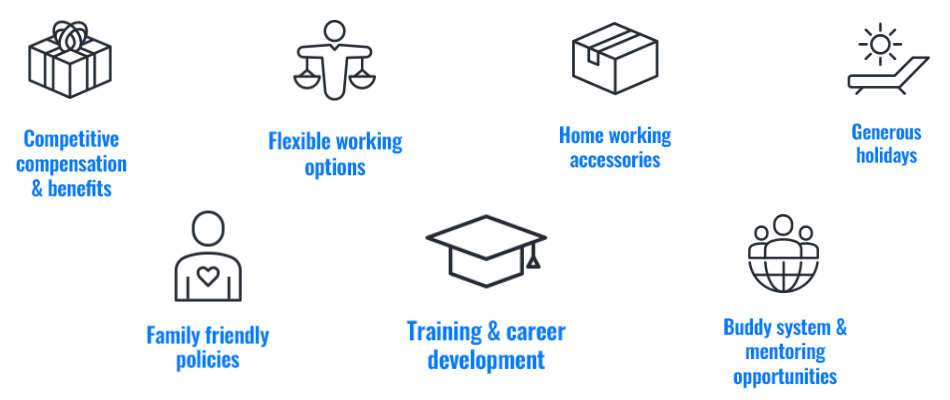 Memberships
Neurodiversity in Business
d&I Leaders
Disability Confident
Better Together – Find out more here or contact emea.recruitment@verint.com