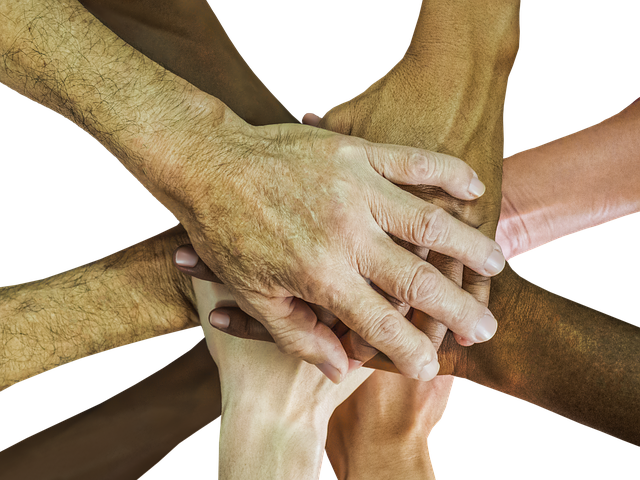 While employment opportunities in the technology industry have grown at twice the rate of the national average, tech firms are still struggling to increase diversity within their working environment. Within the tech industry, there has been large racial and gender disparities compared to other private sectors. Improving ethnic and gender diversity within the technology industry can present an economic opportunity which could result in £490 billion in new value for the tech industry. With such an opportunity, employers should start to analyse the challenges of diversity so they can evaluate diversity initiatives that they need to start using.
How to increase diversity in tech
There is a huge opportunity for the tech industry to grow economically and physically by increasing its diverse workforce. So where do they start? What can they do to increase diversity in the technology industry and within their workplace? Below are a few ways in which you can increase diversity in the technology industry.
Start to tackle unconscious bias
When trying to increase diversity in tech, you should start by looking at any unconscious bias within your team. Tackling unconscious bias in the workplace can help remove any judgements and discrimination that may occur. Discrimination is a huge factor that puts women and underrepresented groups off entering the technology sector, so recognising it and removing it from your organisation will reinforce a positive working environment for those who are underrepresented. Apart from the workplace, unconscious bias is also most commonly found within recruitment processes. It is easy to make judgements and opinions of people when they first walk into the room. But this can lead to hiring people similar to those who currently work for the organisation and possibly hiring the wrong people. There are several ways companies are tackling unconscious bias, through training programmes, blind screening in recruitment and providing support groups for those who have similar interests.
Support returners
Some say that the lack of diversity comes down to a lack of talent within the industry. If companies are finding that this is the case, then why don't they start to support those who have taken a career break but have the skills and knowledge they are looking for. Many people who want to return to the tech sector are finding it difficult to as they are always overlooked, this is especially the case with women. Returnships are a solution employers can look into to support women returning to tech.
Providing returners programmes would be more effective and efficient for companies to offer. Hiring someone who has years of industry experience but maybe needs to brush up on their skills will be more cost and time-effective for an organisation than hiring a newbie that needs to be trained from scratch. Mentoring programmes are also beneficial for those who are already in the industry but want to learn more and perhaps move to a more senior role. It has been revealed that as well as a lack of diversity in the tech industry, there is a lack of diversity within leadership roles. Having diverse leaders will help to increase diversity in tech and beat the stereotypes.
Support apprenticeships
Implementing on the job training opportunities in organisations is a great way of broadening a company's talent pool. With a lack of diversity in the tech talent pipeline, employers should start to think about supporting those who want to apply for apprenticeships. Apprenticeships are a great way of hiring those who are interested in getting into the tech industry for a minimal cost. Some organisations like hiring people through apprenticeships as they can train them in their own way and throughout the apprenticeships journey, they will develop a full understanding of the company, which makes it easier for the organisation to keep them on after the apprenticeship has ended.
Ensure equal pay
Equal pay had gone unnoticed before companies had to reveal their gender pay gaps in 2018. Adjusting individuals pays so women and men in similar roles are earning similar amounts will help to increase diversity in tech. When companies publicly announce that they are committed to closing the gender pay gap, a more diverse range of people will be interested in joining their company.  This will also help companies to attract more people when it comes to interviewing and retaining those who are already working for them. Giving an equal number of bonuses to both women and men in an organisation can also help attract and retain diverse employees as it shows equal opportunity to grow.
Aim for inclusivity
Reports show that only 5% of tech roles are filled by black and Latino candidates even though they make up 18% of computer science graduates. Setting targets up in an organisation can help them to aim for inclusivity. Ensuring that everyone in an organisation is given a voice and a chance for their opinion to be heard is crucial when trying to increase diversity in tech. Creating resource groups within an organisation is a great way of achieving this as their ideas are credited for and will help make a difference. This strategy is inexpensive to implement and can help retain diverse employees. Organisations should also consider providing their employees with exercises such as perspective-taking and goal setting. Evidence has shown that these exercises can improve employees' attitude towards inclusion and diversity. Goal-setting exercises are aimed to be adapted so employees can set goals which are related to diversity such as challenging inappropriate comments. Perspective talking exercises encourage employees to understand what it is like to be in the other person's shoes.