It is likely to see celebrations of leaders who have been successful during their careers in any industry. However, it isn't every day that you see celebrations of LGBT leaders in tech, especially for their hard work within a tech company and industry. Role models are vital in technology to help increase a diverse talent pool and encourage those who may feel out of place to get into tech. LGBT role models find it hard to talk about their past and personal lives, so it is amazing to see that through some struggles, you can still succeed. Below is a list of influential LGBT leaders in tech who have been recognised for their successes.
Tim Cook: CEO of Apple  
Cook grew up in Alabama and achieved a BS degree in Industrial engineering at the Auburn University in 1982 and a M.B.A in 1988 from Dukes University. Tim Cook is seen as a LGBT leaders in tech as he is the chief executive officer of Apple, he joined the company in March 1998 and in August 2011, he was made CEO. After being at the company for 3 years, Tim Cook came out to the public as gay, making him the first openly gay CEO on the fortune top 500.
Peter Arvai: CEO and Co-Founder of

Prezi 

 
Arvai was born and raised in Sweden and studied an M.B.A at Stockholm University and a M.S at the Royal institute of Technology. Before starting up Prezi, he found a healthtech start-up in Sweden. In 2008, Arvai and his co-founders started Prezi in Budapest. He had already come out in Sweden, however he had to come out to his customers and colleagues again once in Hungary. Since then, fellow colleagues at Prezi have come out and have stated that it made it so much easier having a gay CEO.
    3. Hayley Sudbury: Founder and CEO of Werkin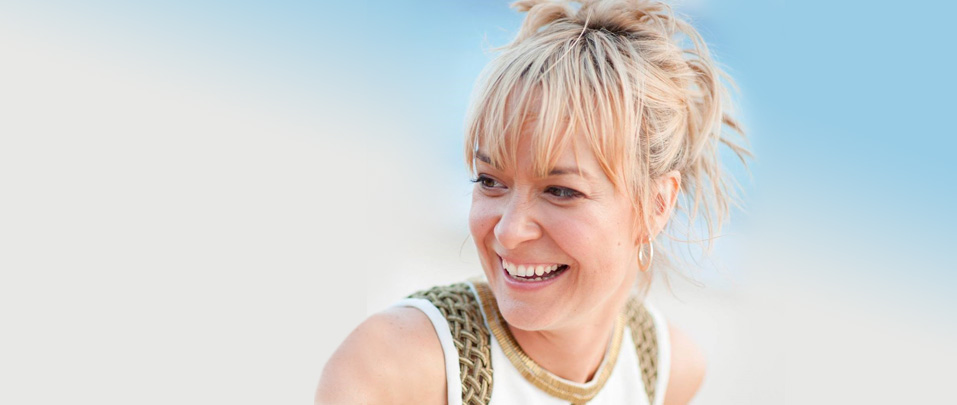 Sudbury came from an entrepreneurial family, so was included in business conversation from a young age which led her to understand that you had to understand customers and listen to what they want. She was a part of the financial services for most of her working life but started up Werkin in 2016. Being a lesbian herself, she created Werkin, so businesses could enhance the visibility of diverse talents. She is now a mentor for young people perusing STEM careers and has been recognised in the FT Outstanding Top 100 LGBT Executives.
Jon Hall: Board chair for the Linux Professional Institute  
Hall attended Drexel University where he studied computer science. He furthered his education by achieving a Master's in science and computer science in 1977. He currently is the board chair for the Linux professional institute and is also CEO for OptDyn tech company. In 2012, he wrote an article for Linux magazine where he publicly announced that he was gay.
Chris Hughes: Co-Founder of

Facebook

  
Hughes grew up in North Carolina as an only child. He was fortunate enough to get funds to attend Philips academy which was a boarding school. Through his high school journey, his life completely changed as he soon realised, he was gay. Hughes attended Harvard University where he met Mark Zuckerberg and Dustin Moskovitz and they started up Facebook. However, in 2007, he left Facebook and volunteered for Barak Obamas 2008 presidential campaign.
Vivienne Ming: Co-Founder of

Socos

  
Vivienne Ming was born Evan Smith and was offered a place to study neuroscience as Carnegie Mellon University where she met her future wife Norma Chang. Throughout her life, Vivienne has worked with several large companies to help educate the public on artificial intelligence and neuroscience. Along with Muse, an AI app, Vivienne is the co-founder of Socos, which uses a combination of machine learning and cognitive neuroscience to help maximise student's life outcomes. On her 34th birthday in 2005, Vivienne came out as transgender to her fiancé Norma and they married a year later. In 2013 Vivienne was named one of ten women to watch in tech by Inc. Magazine.
Claudia Brind-Woody: Vice President of

IBM

  
Claudia attended the University of Tennessee-Knoxville in 1997 and achieved an MS in Administration. She is known as one of the most powerful gay women in business and is vice president at IBM and a supports many LGBT+ networks. Coming out as a lesbian is something that Claudia is proud of and has contributed to many diversity programmes in the workplace and books. She has helped LGBT+ diversity in business which has led to IBM sponsoring over 40 diversity networks across 30 countries. Claudia is also a board member of Out & Equal which is a group that campaigns for workplace equality.
Juergen Maier: CEO of

Siemens

UK  
Though born in Germany, Juergen moved to the UK and studied production engineering in Nottingham from 1982-1986.  He is a fellow of The Institution of Engineering Technology and is currently working as chief executive officer for Siemens. Before rising the position of CEO and being seen as one of the LGBT leaders in tech, he held several senior positions within the company. Juergen was worried that his sexual orientation would cause him problems in his career so remained secretive. However, in recent years he has spoken out about his worries and struggles as a gay man and now speaks against homophobia in the workplace.