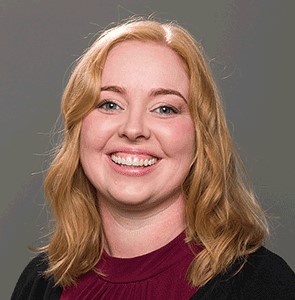 We recently interviewed Jessica Gilbert, Head of Engineering at Masabi on her thoughts and experience on Diversity in Tech.
What made you choose a career in technology?
As part of my degree I completed a coding module and just loved it. I found programming so much fun and so powerful. I also found it incredibly creative and when things didn't work, there was always a logical path to follow to troubleshoot the problem.
After that I decided that programming was what I wanted to do, and I taught myself to code.
I get bored quite easily and the thing I loved about programming and technology was that there was always something new to do and you rarely do the same thing twice. It was evolving at such a pace there was no time or space to get bored, the challenge was keeping up!
What does your job role involve?
I lead the Engineering Team at Masabi and what I love is that no two days are the same. The team is made up of developers, QA's, designers and ops engineers. Some days are operationally focused, looking at budgets, approving expenses, interviewing candidates, incident managing issues, staying on top of delivery commitments and just supporting the team in general. Other days are more strategic, looking at career development frameworks, mentoring and training programmes, mental health first aid initiatives and looking at how we plan to grow and scale the team.
Do you think there's a lack of diversity in the tech sector?
Most definitely. I have definitely seen it get better in the last few years, but there's a long way to go.
Did you study a tech related subject at school or university to help you get the role you're in now?
I did a degree in Digital Media Production. I attended a girl's school and programming wasn't really being taught there back then. It was through my degree though that I got into Technology and Programming.
My first job in the industry was doing email marketing and updating flash websites. Although I had a degree, it wasn't required for the role. I then moved into Web Content Management and then got given the opportunity to be a junior programmer. From there I went on to lead the team and became their certified ScrumMaster. From here I took the step into Engineering Management and then went on to become Head of Engineering, which is what I do now.
Do you find there's a stereotype for people who work in the tech industry?
We're most certainly considered to be the Geeks, but I think that's widely embraced.
What do you think would encourage a more diverse group to study tech related subjects?
Seeing their peers and mentors doing the same. We need more diverse mentors inspiring people to follow in their footsteps. I'm sure those mentors exist, but maybe they're not visible or accessible to others.
Do you feel there's an unconscious bias in the tech industry?
I don't think this is about the tech industry, I think there's just an unconscious bias in people, regardless of industry. I think tech is one of the more progressive industries that are recognising it, educating and training for it to ensure fair recruitment and interview processes to try and make a difference, but it's just the way humans are built.
I do feel like the tech industry is embracing diversity and understand a need for their users to be fully represented in order to build a quality product.
Are there opportunities for everybody in the tech sector?
Absolutely, unquestionably.
What are your thoughts on the salaries between genders and across all ethnicities in tech, do you believe it is equal?
I've worked in Engineering Management (with visibility of salary data) for the past 10 and I can honestly say that in every team I've walked into, I've never seen a salary discrepancy based on race or gender. This reassures me. I do feel like people are paid equally in tech based on their skill, experience and value and nothing else.
The gender pay gap is something entirely different.
What advice would you give young women today at the start of their career?
Don't let anyone tell you what you can or can't do. Find something you're passionate about, decide you want to do it and then follow your dream. Build your support network of people who can help you achieve it, who will pick you up on a bad day and cheer you on when you need encouragement. Find a good mentor who's been through it all before you.
Remember that imposter syndrome is something that almost everyone experiences all through their life and it is a mental hurdle, not a barrier.
I'd also say that I've worked in a male dominated environment my entire life and much as it has its challenges, it has also been great fun and I've met so many amazing friends for life. My life has been richer for it and I really wouldn't change it much at all.