We recently interviewed Mridula Pore, Co-Founder of Peppy Health on her thoughts and experience on  Diversity in Tech.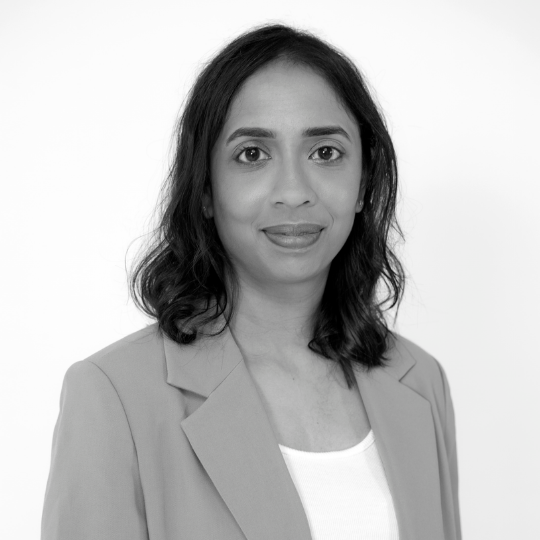 What does your job role involve?
My role is changing all the time as the business grows, but broadly speaking, I look after the fundraising and strategic direction of Peppy.
On a day to day basis, I spend a lot of time supporting the commercial team to develop and execute on the strategy, recruiting, investor relations, governance, and a lot of the corporate functions such as finance, information security, regulatory affairs, policy etc.
We're growing our team at a rapid rate at the moment, so I'm interviewing for a lot of roles across our marketing and business development functions.
Peppy is a scaling business, so I wear many hats and do whatever needs doing and deciding at the time!
What made you choose a career in technology?
These days it's difficult to find any sector where technology is not driving a transformational change. If you want to be at the forefront of your field, technology will be a core part of what you do.
At Peppy, we talk a lot about being 'hierarchy agnostic'. That means providing expert-led healthcare that is inclusive and accessible for all – regardless of who they are, where they are, what their job title is, etc.
Technology is the reason we're able to reach thousands of people. It's the reason they are able to get the support they need by connecting directly to an expert, at the touch of the button. And hearing so many of our users tell us that the support they've received through a digital health platform "life-changing" is one reason I get out of bed in the morning.
Did you study an IT or technology related subject at A-Level or University?
I studied Physics, Chemistry, Maths and Further Maths at A-Level and Chemical Engineering at Cambridge University and for my PhD at the Massachusetts Institute of Technology.
Do you think there is a lack of diversity in the IT and tech sector?
It depends on what you mean by diversity and "the sector". In the UK, we definitely have an issue with gender diversity in tech. However, if you look at other parts of the world, some of the social stigmas around STEM just don't exist for young women.
If we think about socioeconomic or educational diversity, the tech sector can create wonderful opportunities for people to grow and be successful. Unlike, say, a vocational career, so much learning happens on the job, whether that's coding, or digital marketing, and there are so many opportunities to re-train or re-skill through short and/or online courses.
At Peppy, we're in the health tech space. Now, if you look at healthcare in general, it's an overwhelmingly female workforce, and that is reflected by female representation in the health tech space as well.
What do you think the main issue is with the lack of diversity?
As always, diversity within the team brings more diverse thinking and better solutions. If everyone in your team thinks the same way and comes from the same background and experience, you run the risk of creating an echo chamber and being slowed by obstacles, rather than finding opportunities for creativity.
Another major benefit of having a diverse team is that it enables you to attract better talent, which is absolutely crucial if you're growing quickly.
Do you feel there are any barriers getting into technology?
In the current environment, the only barriers are people's confidence and willingness to take risks.
With the rise of remote working, you no longer have to live in expensive, urban areas, so geography is no longer a barrier to many roles.
The sector is growing so quickly that there are opportunities opening up at all levels, whether that is in a FAANG, corporates who are looking to build their technology capabilities, start ups, and even the public sector. Right now, it's a candidate's market and tech companies are hungry for talent.
Peppy Health is part of the DigitalHealth.London Accelerator programme, a 12-month programme of tailored support for digital health companies that have products or services with high potential to meet NHS and social care challenges. Applications for the Accelerator are currently open – find out more and apply here.