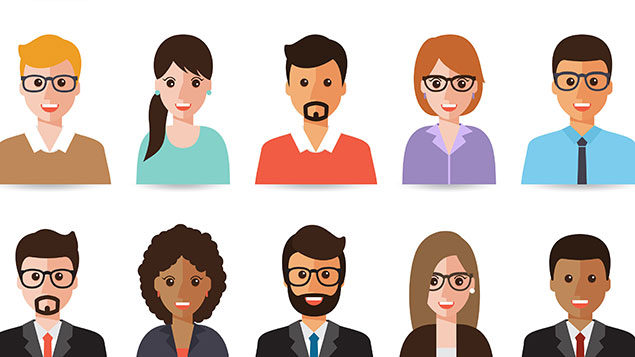 Isn't it strange that the percentage of BAME employees in the British tech industry is not known? It can only be estimated by the British Computer Society that it stands at 1-2%. With the tech industry growing so rapidly and being the largest sector to contribute to the economy, you'd think it would begin to mirror the people it serves. Even Teresa May has stated that people who work in the tech industry are 'at the forefront of a great British success story', however, women and people from a BAME background are yet to have a story.
The lack of BAME in tech can be down to reasons in which we have no control over, but tech companies do. It is frequent that when tech companies do hire individuals from a BAME background, they struggle to retain them. Work cultures and stereotyping are the main reasons why people leave the industry along with pay and unequal opportunities. Since it has become apparent that companies with more than 250 employees will need to reveal their gender pay gap, it has been discovered that there is a significant pay gap between ethnic minority and white employees. PwC have revealed that they pay their ethnic diverse employees 13% less than other workers in the country. Using the same method that the government have provided for the gender pay gap, PwC have calculated that the BAME pay gap is 12.8% and the BAME bonus gap is 35.4%. Although they claim that their pay gap is driven by the fact there are more non BAME staff in senior positions, the figures are still disappointing.
Many companies aren't making diversity a priority, they just effectively hire quickly and then struggle to retain. Research has also shown that there is a lack of people from a BAME background in UK tech boardrooms. Only 4 places were filled by individuals from a BAME background out of 152 board positions surveyed in 16 of the UKS top tech companies. It is believed that to resolve the diversity problem in tech we need to take a bottom up approach and promote technology to those who are still in school. Although this is true and can have an impact on the tech industry's future, it can also be beneficial to look at those who are in senior positions. It will be valuable for tech companies to implement strategies that will help increase BAME employees at senior levels to resolve the diversity issue.
There are existing initiatives that highlight the desire and need to create networks for those who are not represented in the tech sector such as Afrotech Fest and UK Black Tech. These diversity initiatives are designed to help those from a BAME background have access to the tech sector and provide supportive information. The mayor of London, Sadiq Khan, has also launched a digital talent programme to inspire BAME Londoners to get into technology. The initiative provides free digital skills training in sectors such as code, web development etc. and provides funding for projects around London which solely focus on STEM subjects. Another large and new diversity initiative, OneTech, has been created by Capital enterprise and JP Morgan Chase Foundation to help improve the diversity of London tech scene. The programme will provide mentorships for founders by matching them with entrepreneurs to give advice on how to get early stage funding. Hopefully they will be able to give those of a BAME background enough courage to go ahead with their tech start up. Their aim is to double the number of female and BAME founders by 2020.