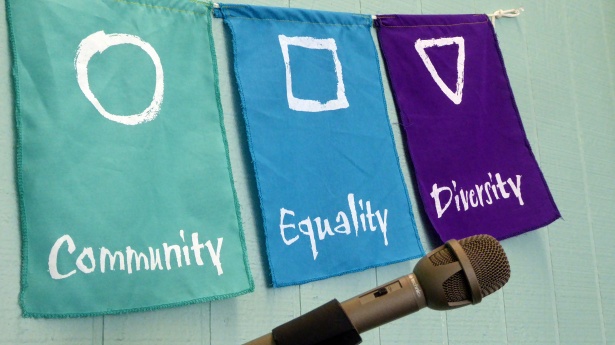 There is still a long way to go for diversity in tech, for example if you look at National Centre for Women Information Technology's recent statistics, they show that in 2018 26% of the computing workforce were female, and out of that 3% were African-American and 6% Asian. This highlights the need for better diversity initiatives to inspire more tech companies into action.
However, there are tech companies with some impressive and inspiring diversity initiatives to engineer a change in diversity in tech.  We have compiled a list of some great diversity initiatives in tech at the moment from company diversity strategies to government programmes helping to address and tackle the problem of lack of diversity in tech.
Mayor of London Digital Talent Programme
To support diversity and inclusion in tech starting from entry level, The Mayor of London Digital Programme provides free training and resources for eligible young people aged 16-24. The initiative supports diversity because it has a big focus on attracting young women and young people from different backgrounds to take part in the courses. With a funding budget of £7 million, there is potential for the diversity in tech talent pool to increase as a result of the doors this initiative opens for young people in the UK. This diversity initiative also supports employers, teachers and carers by providing them with the tools they need to improve their tech career guidance. The information is easy to access and available to all! There is also a compilation of stories from digital pioneers about how they broke into tech, to inspire and encourage young people who are thinking about a career in tech but are unsure how to break into the industry.
UKBlackTech
UKBlackTech are quickly becoming agents of change when it comes to sustainable diversity initiatives in tech. They design and implement practical initiatives for companies trying to not only recruit a more diverse tech team, but also to retain that diversity in the long run. They often run meetups where companies and candidates can gain more exposure to diversity initiatives and solutions. Their impressive 100 year plan to increase the numbers of Black & Ethnic minorities at all levels in tech is an initiative that offers a promising glance into what the future of diversity in tech could look like if tech becomes a more open place.
Airbnb Airfinity Groups
Airbnb Affinity Groups are employee led resource groups that celebrate the diverse culture built by Airbnb. This diversity initiative aims to listen to employees and build a more diverse future for the company culture and community. The initiative boasts 12 affinity groups made up of minorities in tech. The group names are Able@, AirPride@, Asians@, Black@, Foreigners@, Juntos@, Natives@, Nerdettes@, Parents@, Tribe@, Veterans@ and Women@. This vast internal community enables Airbnb to build a more diverse and inclusive workplace. As well as these groups providing resources and information promoting awareness and educating each other on various perspectives, they also run lunches, volunteering events and discussion panels to create a diverse community.
Symantec Employee Resource Groups
As leaders in Cyber Security Symantec are highly committed to leading the way in creating and retaining a genuinely diverse and inclusive workforce. Their diversity initiative is powered forward by employee led resource groups (ERGs), which bring together employees from different life backgrounds. The initiative is formed around 4 main areas: workforce, workplace, marketplace and community. All major essential areas for an inclusive workplace are covered from being advocates for outreach in under-represented communities to hosting networking, cultural awareness and engagement activities. Symantec remain dedicated to improving the state of diversity in tech.
CBRE Diversity Week
This September marked the 4th year of CBRE's diversity week. This diversity initiative is a week-long event in which CBRE celebrate their diverse workforce, but most importantly promote to clients and other companies the importance of creating a genuinely diverse workforce. Some of the events during the week include educational sessions, social events targeting faith, culture, disability, wellness, gender acceptance and inclusion. A lot of the events are led by CBRE's diversity networks which are comprised of successful support groups from inside the business. The support networks are Proud network; a group of LGBTQ staff, Women's network to foster the inclusion of women in tech, Multicultural network which includes staff from various religious, social and ethnic backgrounds and an Armed Forces Network to foster the inclusion of military veterans.
For more great companies making a difference to diversity in tech you can check our employer profiles here