Tech is a fast moving industry and for people who work in the sector it means there are increasing pressures to keep up with the pace of the demands of the digital age. Factors such as long working days, the gender pay gap, and lack of inclusion and diversity are all contributing factors to poor mental health in tech.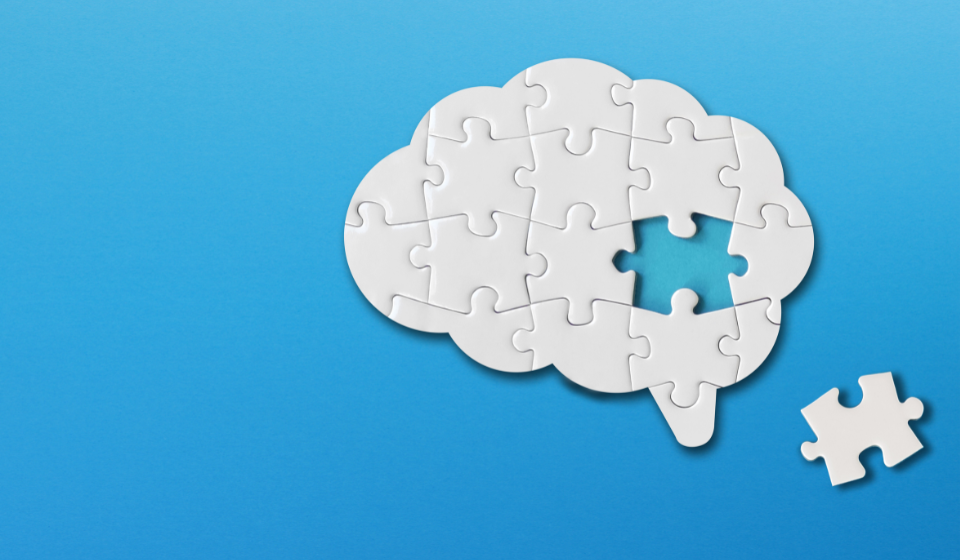 It is important for workplaces to recognise how diversity impacts how individuals may experience mental health problems. Mental health charity Mind has brought attention to the way diversity means something different to everyone and this is something that influences how people experience and seek help for mental health problems. For example, for one person diversity may mean cultural differences, and for another it can relate to living with a disability.
This begs the questions of why should a company be inclusive of mental health? And how can this support their diversity goals? Firstly, it goes without saying that protecting employees' mental health should be the priority of every establishment that has a workforce, not just tech companies. We know that poor mental health is intrinsically linked to poor physical health. So by ignoring an employee's mental health, you're risking ignoring their overall health as a priority. Employers should be mindful of how each of their employees relate to diversity and difference and how that may affect their mental health.
Why should companies be more inclusive of mental health?
Statistics recently published by BIMA in their Tech Inclusivity & Diversity Report 2019 suggest that mental health in tech is currently in a poor state, and some would even go as far as saying its reaching crisis point. The report found that 52% of tech workers have suffered from anxiety or depression at some point. It also revealed that people working in tech are 5x more depressed that the UK average and people working in tech are as stressed as those working in the health service. The survey also discovered that 66% of respondents were stressed by their work. Statistics like this are why companies need to do more to be inclusive of mental health, because it is highly suggestive that people are suffering as a direct result of the pressures of their work. We've highlighted 3 key reasons to be more inclusive of mental health:
Staff Retention, loyalty and support
If a workplace is understanding and inclusive of mental health issues it could help them to achieve higher staff retention rates. Feeling like you are working in a place conducive to your mental health, is more likely to make you feel supported and therefore comfortable being at your place of work. Also, feeling like no matter who you are and what cultural perspective you take that you are able to access mental health support should you ever need it is a really valuable way to make your staff feel supported at work.
Ability to bring more innovation to clients
By hiring more diverse talent and being more inclusive of mental health in tech, a company is more likely to have a greater level of diversity and in turn this could lead to more innovative ideas and results to deliver to clients. The tech sector is one built on agile and forward thinking minds, and if its workers are suffering from impairments to productivity such as burn out and mental fatigue then the sector risks a drop in productivity and output.
To promote healthy work-life balance
Promoting and fostering an environment where a healthy work-life balance is important is a way to be more inclusive of supporting the mental health of employees. Stress weakens the immune system and for the workplace this means that a stressed workforce may result in higher sick days and a lower staff retention rate. Studies have found that workers who are achieving balance and are healthy are more likely to be productive and effective . Encouraging employees to leave work at work, take their breaks, holidays and accommodate flexible working are all ways companies can promote healthy work-life balance to improve the mental and physical health of their staff.
What are the solutions to improving mental health in tech?
According to recent statistics from MHFA England, despite 1 in 6 workers experiencing depression, anxiety or problems relating to stress at any given time, only 24% of line managers have received training in common mental health conditions. This highlights the need for solutions to doing better on acting out a duty of care to employees. There are steps employers can take to become a more supportive organisation for staff experiencing mental health issues. We have highlighted our top 3:
Make mental wellbeing a priority
1 in 5 people take a day off due to stress and statistics from MHFA UK reveal that out of those people 90% cited a different reason for their absence. This suggests that in some instances employees feel like they cannot be open and honest about their mental health struggles. This is why it is important that employers make mental wellbeing a core value and prioritise the things that will make staff feel supported and able to be open about their struggles. For example, offer subsidised gym memberships to encourage participation in positive activities that will strengthen the mind and reduce overall stress. Provide people managers and leadership with training in common mental health issues so that employees know they have someone to turn to should they need. Be flexible  and understanding if someone needs time off for a mental health appointment and communicate a message out that you care about everyone's mental wellbeing and if they aren't okay then you are there to help. A healthy workforce is a more productive one.
Provide accessible Mental Health support
Often if someone is experiencing mental health issues they may not know how to get started with accessing support. A great way to support staff is to have a directory or open line of communication with services that staff can access should they need. Ways to approach this could be bringing in a trained mental health worker or even therapist for regular drop in sessions over the year as well as sending round regular emails with contact numbers for organisations that support a variety of mental illnesses such as Mind, Time to Change and Rethink Mental Illness who all have resources freely available to download and access. Studies have found that mental health apps can have a positive impact on mental health, another way to provide access to mental health support could be offering subscription based apps such as Calm or Headspace as a benefit for employees, especially if they have a long commute as this could be a potential source of stress over a long period of time. By taking steps like this it demonstrates your commitment of being more inclusive of mental health. As mentioned, diversity can determine how someone reaches out for help so it's important to consider the languages and formats of any resources provided, for example thinking about language barriers, reading formats and braille as well as hearing impairments.
Talk about it! Reduce the stigma
Open up the conversation surrounding mental health! Some of the main reasons people don't open up about mental health problems are fear of discrimination and feelings of shame, if mental health isn't a topic open for discussion in the workplace then it will not tackle the stigma of shame attached to mental illness. People are often inspired and encouraged from leadership, so if senior leaders and management drive the conversation surrounding mental health by organising assistance programmes, talk sessions or even just having an open door policy where employees know they can always talk no matter what, the environment will be more likely to feel inclusive and supportive rather than daunting.
If you'd like to read more about example of effective inclusion strategies see our top 10 guide here