If you're going back to work and thinking it's time for a change, you're not alone. January is widely considered to be the best and most popular month for job hunting. You're reinvigorated from a Christmas break, and more ready than ever to throw yourself into finding your dream role and creating that fresh start we all aspire to each year. Plus, with more companies keeping remote working in some form, there are more jobs out there than ever for you to choose from in 2022.  To help get you inspired and prepared, we've gathered 5 job searching tips to help you find a new opportunity in 2022.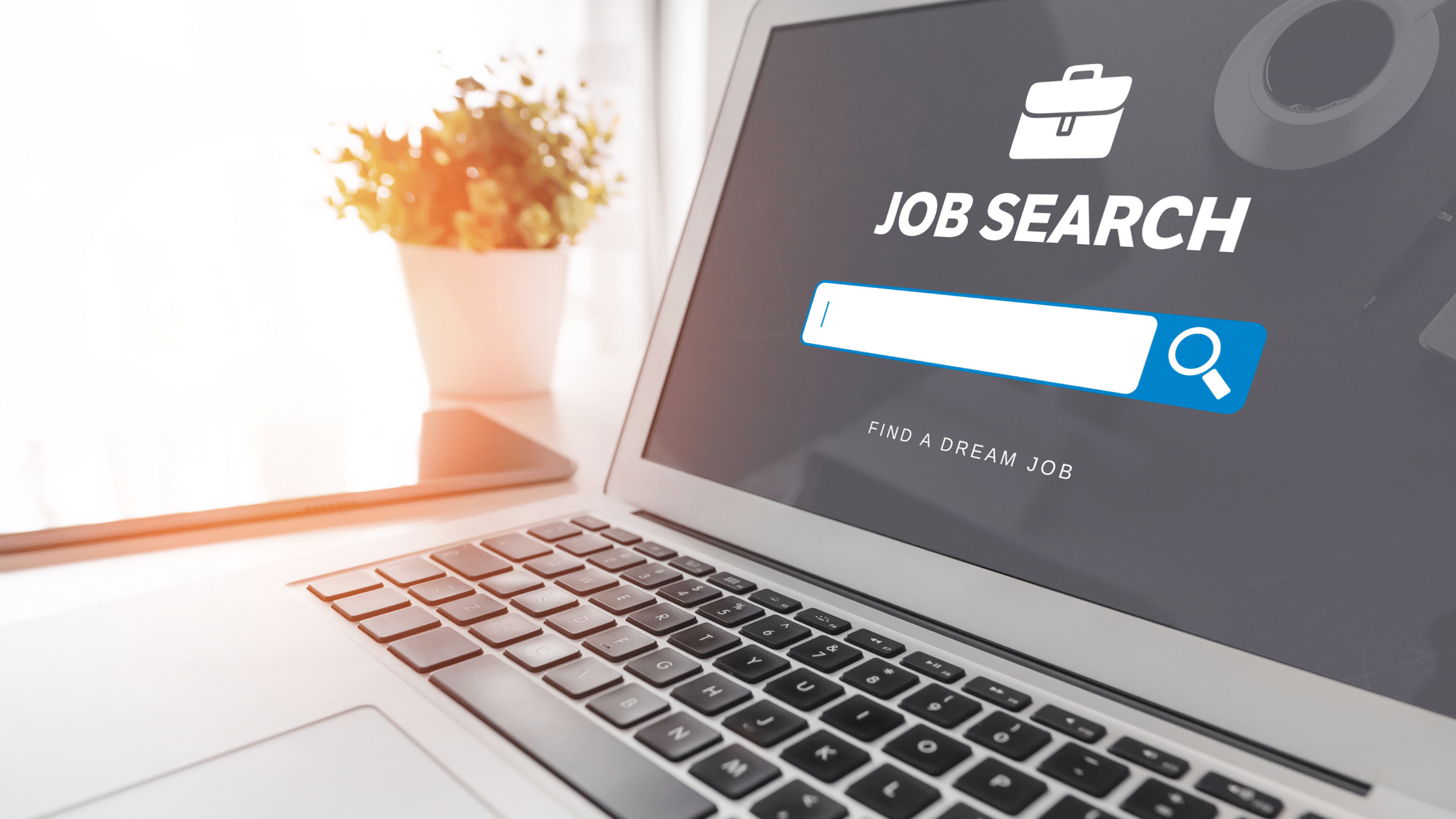 1. Research is key
When looking for a new job, it's really important to explore the latest trends and news in the job area you're looking at. Is there a new software everyone is using now? What about an emerging skill set which is set to be in high demand? By keeping yourself in the know, you'll be prepared to speak about the market in your interview should you be asked.
Also, it's really important to know what the job you're looking for will entail. If you find a job advertisement which looks perfect for you, research the company, look at their social presence, website and LinkedIn to decide if it's right for you.
2. Tailor your CV
When it comes to applying for jobs, one size definitely does not fit all. With employers getting more applications than ever, it's important that you take time and care to tailor your CV for each job you apply for. Check the desired skills on the job description and make sure your experience reflects these. If they mention keywords, include them on your CV in obvious places and highlight them where possible.  
It's also great practice to send a Cover Letter too, reiterating why you'd be a great fit for the role being advertised. Whilst cover letters should be kept formal, it's a good chance to get across some of your personality and show your potential employer why they should consider you. 
For more tips on CV writing, head to the CV & Interview Advisors and get a free CV appraisal. 
3. Be active on social media
Your social media presence is increasingly important when looking for a job. Gone are the days when a prospective employer only looks at your CV! Make sure you have an active LinkedIn account which is up to date with all your employment history and skills experience. It's also a great idea to post on there regularly, even if you're just engaging with other people's posts on relevant topics and industry news. 
For other social channels such as Facebook, Twitter & Instagram, you need to decide if you'd like to keep them private or not. If you do decide to have a public profile, ensure none of your activity or postings will look bad to potential employers. Look at your profile and decide if you'd hire you based on what you see. It's also a good idea to google yourself to see what comes up, as most hiring personnel will do just that!
4. Prepare yourself for an interview 
Job interviews can be really daunting and it's easy to let your nerves get the better of you. However if you are prepared and have done your research, you should go into them a lot more relaxed. Look up typical interview questions for the job you're applying for – are there key areas on the job description which they say are essential for you to have? Go over your own CV with a highlighter and try to predict which areas your interviewer is likely to discuss with you. Glassdoor is also a great tool as for larger companies you can see what previous candidates have been asked – most companies won't change their interview structure massively each time, so it should give you a good idea of what's to come.
5. Expand your search
There are so many different places to look for a new job, be it LinkedIn, Indeed or even just google. However if you are looking for a specific job role, there's likely to be a specialised job board or recruiter who focuses on your area. For example, Women in Tech Jobs is a specialised job board which works with companies who are looking to talk to female candidates in tech roles. 
Job searching like this will help to cut out the irrelevant jobs and leave you with targeted opportunities for your consideration. As well as helping you, it'll also show that the company you're applying for is looking for people like you. 
So, if finding a new job is top of your resolutions list for 2022, there's no time like the present to start looking and find a new opportunity. By using these job searching tips, you should be in your dream role in no time! 
To view current vacancies for IT jobs with big brands committed to improving diversity and inclusion in tech click here.