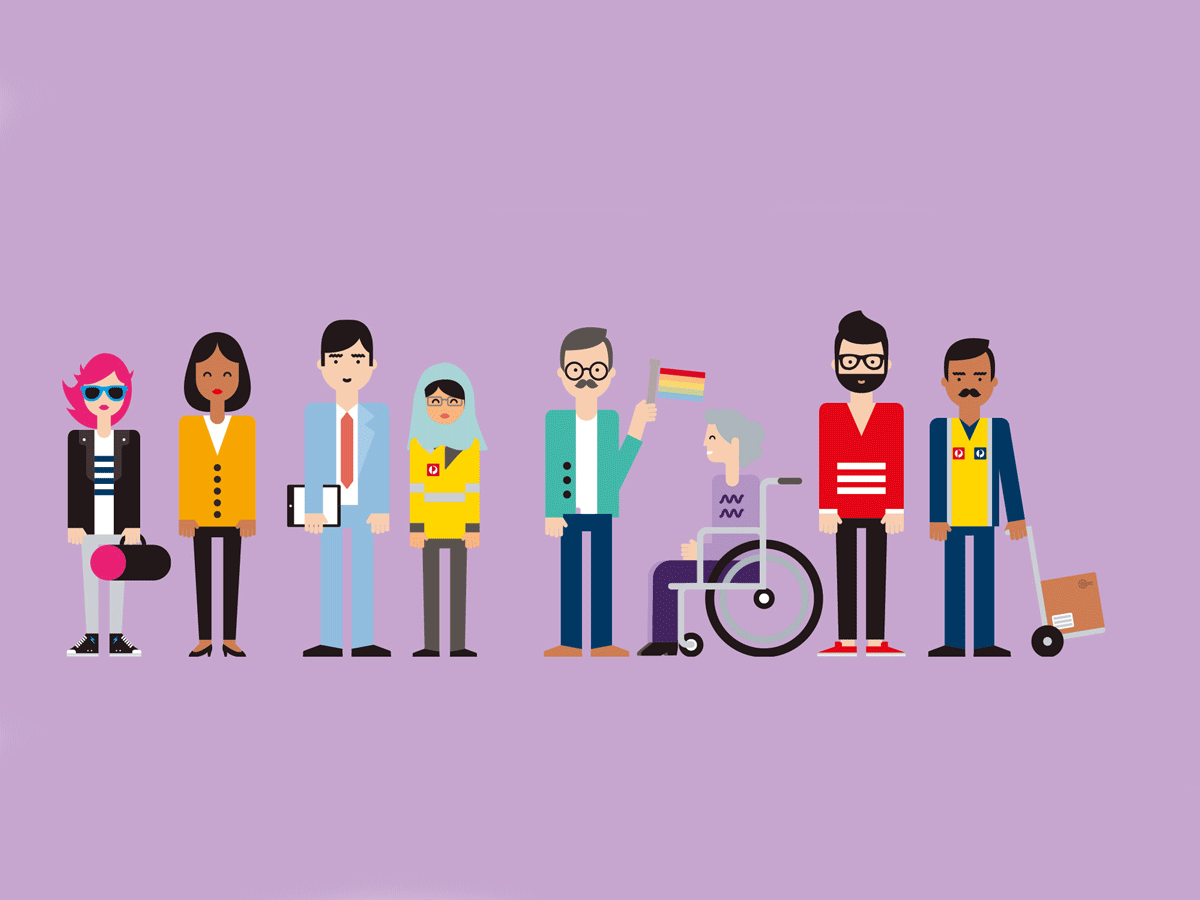 In a company's culture, it is easy to identify diversity and ways to grow your diverse workforce. There are many statistics that show how a percentage of people look for diversity policies within an organisation before applying and how important it is to them. However, some say if you have a diverse team that isn't inclusive then you won't find success. Without inclusion it will be hard to increase performance, innovation and the retention of talent.
This is not to say that diversity isn't important, because it most definitely is. Diversity is the result of maximising your company's performance, it isn't something that should only be implemented in order to increase performance. Inclusion is also key to driving company performance and success, and it can lead your company to becoming more diverse.
Inclusion may be harder to measure compared to diversity, but it is important to understand what every employee has to offer to the organisation and create an inclusive workplace. It requires mutually rewarding management interaction and depends on a range of soft skills. Soft skills are hard to teach and learn but they are essential for any successful leader to enhance inclusion in the workplace.
What is workplace inclusion?
Workplace inclusion is ensuring that everybody in the workplace can be themselves and not be discriminated against. Inclusion is an organisations effort in which people from different backgrounds are culturally and socially accepted and equally treated within their working environment. Their differences can be self-evident such as nationality, age, race, ethnicity religion and marital status or they could be educational, training, and personality differences. Inclusive cultures are meant to make people feel valued, respected and feel a level of supportive energy and commitment from others so they can perform to the best of their ability.
How to create an Inclusive workplace
Inclusion doesn't just happen because you've employed diverse employees but maximising your efforts to create an inclusive workplace can bring many benefits. Even though inclusion can be harder to measure than diversity, it is still important you implement strategies to make your workplace appealing. Here are some ways to create an inclusive workplace:
Connecting with employees
In order for employees to feel comfortable in the workplace, management should feel comfortable talking to every employee and connecting with them on an appropriate personal level. Every employee wants to be seen so they perform to the best of their ability, they also want to be seen for their differences compared to other employees. So, connecting with them individually will provide you with a working environment where everyone feels comfortable and is working hard. It is also important to use simple gestures when connecting with your employees like asking about 'partners' rather than assuming someone's sex, as this can encourage LGBT employees to feel included and comfortable enough to open up about their personal lives.
Tackling unconscious bias
Unconscious bias is something that every organisation deals with and is an issue when trying to create an inclusive and diverse workforce. Every employee will hold unconscious biases in one way or another, so tackling it can really improve a company's inclusive environment. Investing in diversity training can help combat unconscious bias in the workplace as it addresses topics that can help overcome stereotypes and cultural barriers. Diversity training not only allows your employees to develop skills but helps them to respect differences and understand personal lenses that creates a diverse and inclusive workplace.
Create employee resource groups
Creating space and groups for individuals with a similar background to meet and discuss challenges, share new ideas and similar interests is an effective way of creating an inclusive workplace. These groups don't have to be for people of the same race and religion, but they can be for people who have similar interests on specific topics. Once these groups have been formed, you can consider representatives to support these groups. For example, religious people may need a certain time off or a place to pray. The employee resource groups are also a way of asking for input on ideas to ensure everyone has a voice and not all changes come from the top.