From November 18th – December 18th, it's UK Disability History Month. Across the world, there's currently a big disability employment gap, not just in the technology industry. How can technology help to close this gap? And what as employers can we do to contribute?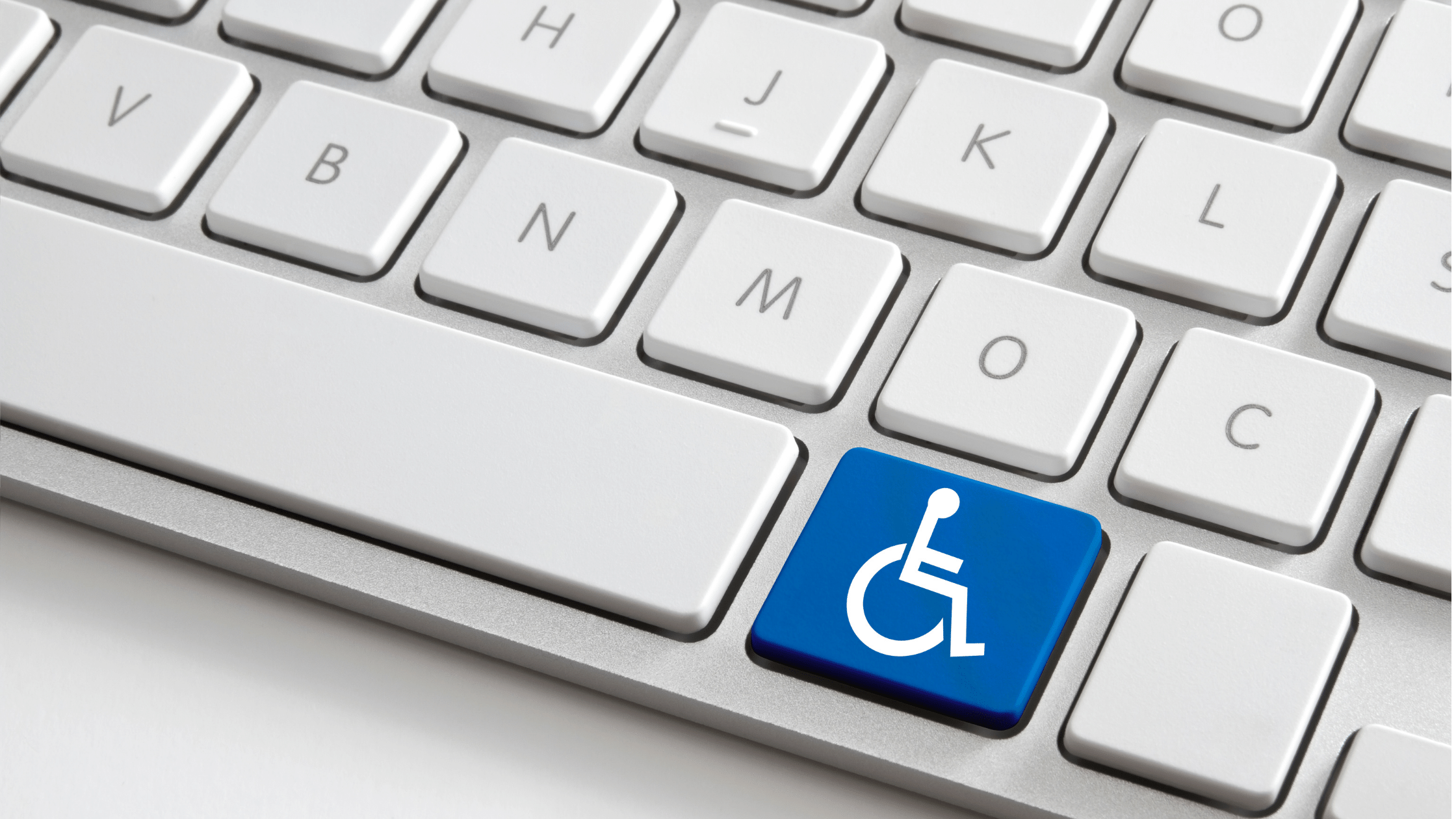 In May this year,
it was reported that of the 8.4 million disabled people of working age in the UK, just 53.6% are currently in work
. This is compared to 81.7% of people who are not disabled. As a result, the disability employment gap has increased over the last year from 28.1 percentage points to 28.8 percentage points. With a high level of redundancies throughout the pandemic, the disabled community were more likely to be made redundant than non-disabled people.
The government has made a target of getting one million more disabled people into employment by 2027, but how can this target be reached?
Assistive technology
In our everyday work lives, it can be easy to take for granted how easy it is for us to go about our jobs. For the disabled community, there can be barriers which prevent them from finding it this easy. Life-changing technology is being created every year, and this could be a key aspect of driving employment rates of the disabled community. Ensuring that specialised assistive technology (AT) and software are made available in the workplace will in turn create a more inclusive environment. These types of technologies enhance the independence of disabled people by allowing them to go about their daily work without difficulty. This assistive technology doesn't have to be expensive or difficult to implement, it can be as simple as using caption software on videos or voice over applications on smartphones.
Sarah Newton, Minister for Disabled People, Health & Work said that "technological advances hold the most enormous potential for disabled people and those with health conditions" and The Department for Work and Pensions is keen to make best use of this technology.
Remote working
Since the COVID-19 pandemic, many businesses have chosen to adopt some form of remote working policy. This could be a huge gateway for more disabled people to gain employment as it eliminates the barrier of travelling to work, which for many could be a challenge. Some disabled people may need specialised transportation methods, car parking spaces etc. and therefore with many employers becoming more open to flexible working, this could help close the gap.
The other side of remote working which could alleviate the strain of working for some disabled people is the technology side. For some people, for example the deaf community, day-to-day meetings face-to-face can be a huge struggle, especially if the meeting has many participants. However, with remote working, many meetings are now taking place virtually on Zoom, Microsoft Teams and Google Hangouts. These platforms offer automated live captions which narrate the meeting on the screen for the participant. Things like this can really relieve the pressure and stress which disabled people may face on a daily basis at work.
Government schemes
The government offers multiple schemes aimed to help both the disabled community and employers to grow a more inclusive and accessible environment to work in:
Disability Confident is a scheme focussed at employers which aims to encourage them to take on and retain disabled employees, and provides advice on how best to do this. The scheme helps employers to change cultures and behaviours in businesses and play a leading role in changing attitudes for the better.
Access to Work is a funding initiative aimed at helping employees when they feel the help they need at work is not being covered by their employer. The grants can pay for things such as equipment, transport and aids which can help disabled people do their job.
Making employers accountable
Since April 2017, if an organisation has 250+ employees, they must publish a gender pay gap report each year which holds them accountable for the pay difference between men and women. It has been proposed that a similar report which would require employers to state the proportion of their workforce who are disabled be introduced, which would hold more employers accountable for their diversity & inclusion stats.
Overall, there is much to be done to close the disability employment gap, but with huge improvements in technology and the possibility of working from home, progress is being made. It is up to employers to ensure that they are conducting fair and inclusive recruitment, and then also working to retain their skilled disabled workforce by making reasonable adjustments to assist them.
Read more about challenging ableism in the workplace and find out 5 critical diversity issues.